Do you want to be a professional painter?
The Spray Handle is the perfect solution for any job. It's ergonomic and has a trigger that eliminates finger fatigue, provides accurate spray control, and minimizes the risk of getting paint runs. You can attach and remove it by squeezing the side clips with your fingers.
Not enough strength in your fingers and sprayed unevenly by yourself?
This Spray Paint Handle allows you to easily adjust the grip of the spray paint, making it easier to paint large areas, even for novice painters! Protects from aerosols further away by eliminating finger fatigue, balancing pressure, and evening out pressure.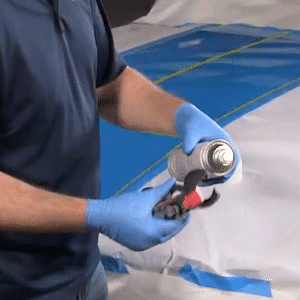 You've been looking for a spray handle that is ergonomic, easy to use and has a trigger design?

 
We have the perfect solution for you. Our Spray Handle will allow you to quickly achieve professional finish results with ease. It also provides accurate control to help ensure a smooth finish while minimizing the risk of getting paint runs. It's reusable, simple to clip on and off, and attaches with ease.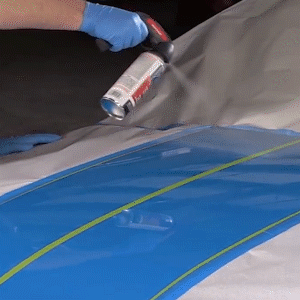 Are you tired of painting and not getting the results that you want?

 
We all know how frustrating it can be when we try to paint something but our hands aren't strong enough. It takes too long, and the end result isn't what we wanted. Well, now there is a solution! The Spray Handle is here to help and make your life easier by helping you hold onto your spray paint cans with ease!

You won't have any more problems holding on tight or spraying evenly ever again!


With this new product, you will get better results in less time than ever before. No longer will your fingers hurt from gripping so hard or being unevenly sprayed across the surface area. This product makes it easy for anyone to do their own painting without having to hire someone else every time they need some touch-ups done around their house.

Now you can save money while doing things yourself because of this awesome tool!
Designed with anti-slip ergonomic grips and trigger buttons to eliminate finger fatigue. Your fingers will no longer hurt from prolonged pressure!

This product is made of PP and is versatile, safe, reliable, durable, and reusable.

It requires no tools, is easy to install in two steps, and is convenient to use.

There is no direct contact with the spray paint when using the spray paint handle, so the spray paint cannot accidentally spray your hands. The distance from the aerosol is greater, which protects your health.
You deserve only the best, which is why we offer our customers an incredible product at an affordable price point. Get yours today and start achieving professional finish results with ease! 

 
We also offer a 100% satisfaction guarantee so if for any reason you are not satisfied with our product simply return it within 30 days for a full refund no questions asked! 
Excellent!
A excellent why to help save your fingers some if you have a lot of spray painting to do. Very easy to use, easy on and off of the spray cans. Universal fit on spray cans doesn't really matter the brand aslong as it has a conventional spray tip these triggers simply snap right on and off of the cans.
Love this! I have some arthritis and had an injury that required surgery a couple of years ago to my right thumb base. Holding the can and the nozzle down for any more than A minute or two hurts a lot!
I own 4 of these spraying handles and can't spray anything from a can without these. I suffer from a degenerative muscle disease & arthritis that have weakened my hands & fingers. Easy to put on can if it is on a firm counter & spray handle is exactly parallel to the counter.
Came quickly. tried, everything works. thank you
Choosing a selection results in a full page refresh.
Press the space key then arrow keys to make a selection.